Mark your calendars and plan to attend
LVDLCS's Fiesta Americana
Friday, February 6th from 6:00 - 8:30pm
*Join us for this exciting event that will include an educational video and discussion, food, music, dancing, and prizes!!
The event will begin promptly at 6:00 PM - please enter through the parent door at the LVDLCS building.
On December 5, we celebrated 41 students who had perfect attendance for 3 consecutive months (September, October, and November). This means they were in school every day from 8:45am to 3:30pm.
We will have a pizza party in March for students who have perfect attendance for the next 3 months (December, January, and February). We hope there will be more students at the next party!
Thank you to our amazing families for making sure our students are in school every day!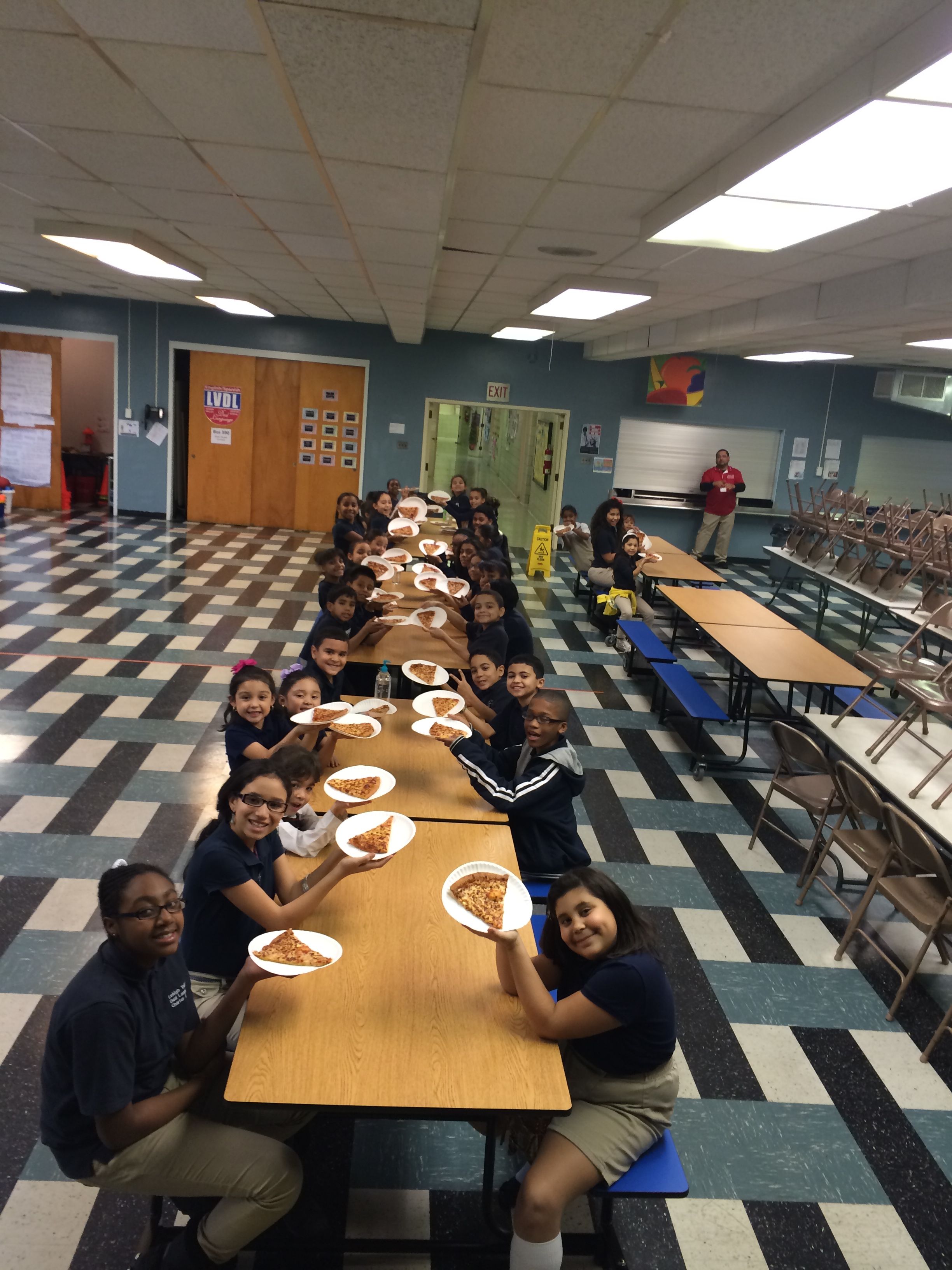 LVDLCS Student Government Members deliver 795 items to the Hispanic Center Food Bank! LVDLCS collected non-perishable items throughout November to donate to the Center.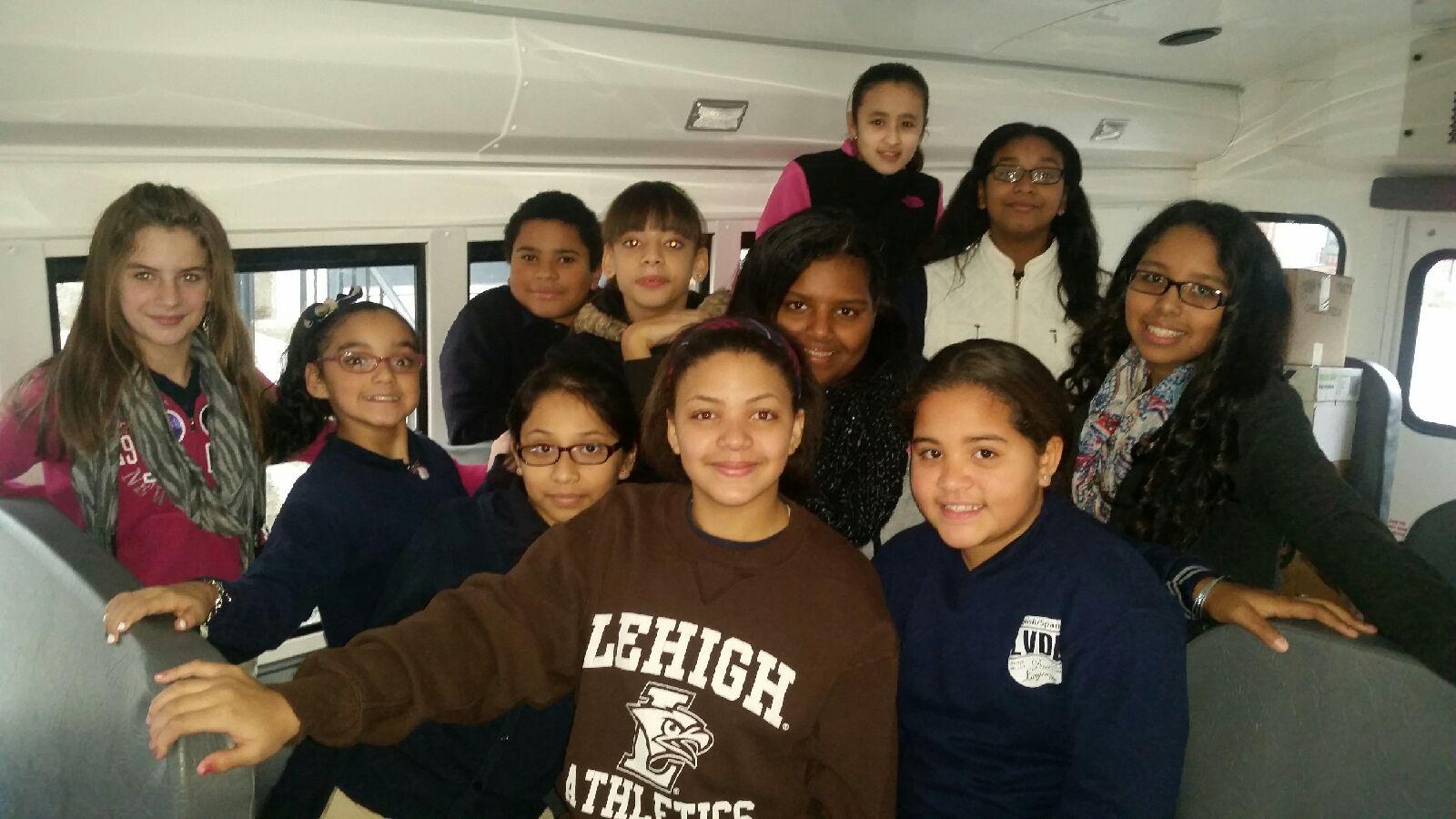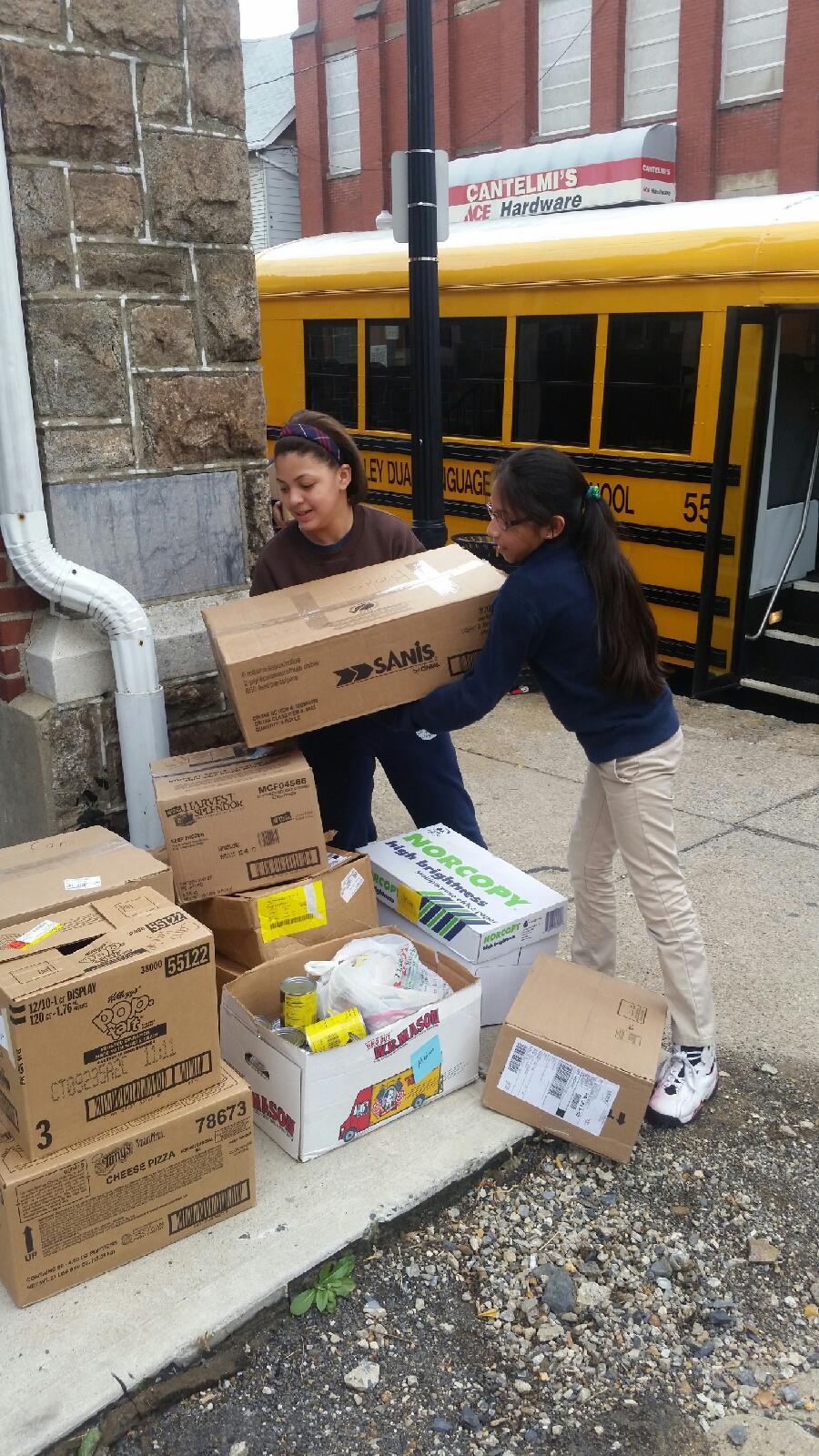 REGISTER YOUR GIANT BONUS CARD IN THE GIANT A +REWARDS PROGRAM
It's a quick and easy way to earn fund raising dollars to support LVDLCS
Registration begins September 15th
Click Image to be linked to the Enrollment Page

"LIKE" us on Facebook to get notifications and updates at:
https://www.facebook.com/lvdlcseagles
LVDLCS NOW HAS OPEN ENROLLMENT FOR GRADES 4, 5, AND 6 FOR THE 2014-2015 SCHOOL YEAR. PLEASE PICK UP AN ENROLLMENT PACKET AT THE SCHOOL.
MISSION
The mission of the Lehigh Valley Dual Language Charter School (LVDLCS) is to provide an
intensive and accelerated English language learning experience for students whose first language is
not English and develop Spanish language skills in native English speakers.
This will be accomplished while simultaneously helping them achieve academic success
in the content area to prepare them to live in a global society.
VISION
Our vision is a community of bilingual/bicultural,
life-long learners committed to excellence and dedicated to learning and leadership.
UNIQUE FEATURES
Dual Language Instructional Strategies
Extended School Day and School Year
Smaller Student-to-Teacher Ratio
Multi-Disciplinary Project Program
Individual Student Achievement Plans
Summer School
Saturday Programs
Parent Literacy Programs
School Uniforms
Required Parental Involvement
10 Professional Development Days including Study Groups with University Partnerships
Project-Based Learning
**Please see the "LVDLCS Expecting and Achieving Success" Document (found under the school publications tab) for even more information regarding educational strategies and programming implemented at LVDLCS**